Page hierarchy
What pages do we want on the site?
A home page, of course.
One pages each for people skills, job skills, and personal attributes, maybe?
Makes sense.
I'll also make pages for some projects. A page for each one, and link them to job skills.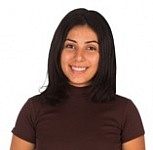 Ray, you can make a page with that YouTube video, explaining what that was about.
Good idea. I'll link it from the people skills page.
Exercise: eMe page hierarchy
Create a page hierarchy for your eMe. Use the format
the team used
:
Make a list of pages, with subpages indented.
Notes about pages.
Make notes about each page, explaining what the goal of each page is, and (roughly) what information will go on it.
Create a page for this information on your eMe. Do not create a menu item for it. Submit the URL of the page (not just the URL of the home page).
Some content suggestions from around the Interwebs:
If you don't have enough photos, have a friend take some of you working on a computer, working with a team, whatevs.
Make pages about projects you've done. For example, suppose you made an Access database. Make a page with the goals of the project, some screen shots, and a downloadable copy of the DB.
Tell stories about your background, if there are some that relate to your goals. E.g., write about an internship, and what you learned. A few paras are OK.
Nice things people have said about you.
Links to your social media profiles.
What jobs you've had, and what you've learned from them.
What are your passions and interests?
What are you better at than most people?
Make your own logo.
(If you were logged in as a student, you could submit an exercise solution, and get some feedback.)
Look and feel
I'm thinking a modern theme, not the one that comes with Drupal.
Bootstrap
is good. There are some other modern themes as well. I'm going to experiment with some.
What does "modern theme" mean?
Well, one thing is the fonts. They should be sans serif, like the fonts on this page.
The font at the top looks more old-fashioned. The characters have decorations, like the horizontal line on the bottom of the T.
The font on the bottom is more plain. Most Web sites use fonts like this.
In Bootstrap's settings, click on Advanced. You can choose from different font and color combinations.
Summary
The team started working on a page hierarchy.
They decided on a modern look.