OK, team! Requirements. Go!
The first thing we did on Adopt-a-Dog was list the stakeholders.
Stakeholders
Well, there's us, the eMe's creator. That's obvious.
For the get-a-job purpose of the eMe, recruiters are another stakeholder. They want to find the best match for their jobs. An eMe can give the information they need to find a good fit.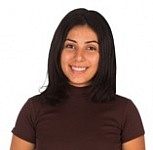 OK, a question. You could make your eMe for just getting a job out of school, and that's it. So, yes, that would be the recruiters.
But maybe you see your eMe as a long-term thing. Use it to build your reputation, get known in the professional community you're most interested in. It would help you move your career along, not just get that first job. If you wanted that, who would the stakeholders be?
Good question. I'm thinking about the long-term. I'm in HR, and I think I'd like to work in head hunting, for high-paying jobs. Instead of waiting for job candidates to come to you, you go out and find them.
I might not be able to get one of those jobs right out of school. But say I make an eMe, write about head hunting, list good sites, get a reputation. Do that, as well as networking in SHRM meetings. That's the Society of Human Resource Management. Then if a job comes up, someone might think of me.
So I guess other HR professionals are one of the stakeholders. Not just when they're recruiting, but… when they're just doing HR.
OK, that makes sense. But we're all getting ready to graduate, and that first job is the most important thing.
So how about we look at the recruiters for now. Keep other HR professionals in mind, but not make that our current focus. Can you live with that?
Sure, I can live with that. Makes the eMe easier to build.
The team is deciding the scope of the project. They decided to limit it to the immediate concern of getting their first job after graduation. Starting with a narrow scope is a Good Idea.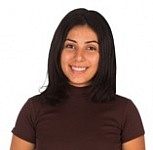 OK, so we have two stakeholders:
Us, the eMe's owner
Recruiters
There are also people you want to know about you in the long term, but we're going to leave them aside for now.
eMe owner's requirements
What do you want from your eMe?
Is that the right place to start?
To make an eMe to get a job, maybe we should start with what employers want. Then we can make a site that's attractive to them.
Great, Adela! What employers want is a big constraint. It makes sense to get that straight, and fit your eMe into what you learn.
Oh, I get it!
So, if employers want written communication skills, maybe have a page about that. If they want Excel skills, have a page about that. Or, maybe, a page about technical skills, that includes Excel.
Organize that site so that employers can find the information they're looking for. That's a great idea!
Let's not talk about the site owner first. Let's talk about the other main stakeholder: employers.
What do employers want?
I have an idea about that. You know when we read articles about what employers want? When I summarized them, there were three main types of things they're looking for.
The first thing is people skills. Can you write well? Can you give a presentation? Can you be part of a team?
The second one is your skills for the job, like tech skills for IS jobs, accounting skills for accounting jobs, like that.
The third thing is about you, as a person. Are you open minded? Can your boss give you something to do, and you run with it, without someone standing over your shoulder?
OK, so three things:
People skills
Specific work skills
You as a person
That's a good way to organize the site.
The team is organizing their thinking about the eMe's requirements. They have a list of categories they can put information into. Look for ways to organize your thinking that makes sense to site users.
The first thing, people skills. I did some stuff for a technical writing class that the professor really liked. I can put that on there.
Ray, that speech you gave in student org meeting. That's on YouTube. It's great. You should link that up.
Yeah, that's the sort of thing. Grades from writing classes, work you've done. If you have a reference letter that talks about how well you communicate.
Oh, and teams you've worked on. Like, some of us in the SHRM student group organized mock interviews, got some recruiters to come in.
The team is talking about evidence.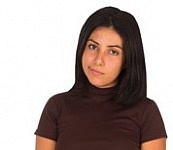 I have a problem there. I did OK in comm classes, but not great. I don't have YouTube stuff like Ray.
You're great on teams. I like working with you.
Maybe between now and graduation, you could work on showing your skills. Like a project with a student org.
Good thinking! Picture what you want your eMe to say, when you start using it to find a job. If you want to claim something that you don't have evidence for, that's a problem.
Plan on addressing it.
I have a friend who's doing that. Miranda's a serious geek, good at computer stuff, but she usually works alone.
She joined an open source software project. She tried to explain it, but I didn't get it. Anyway, she's not programming, she's writing documentation! With other people, on a team. So she'll have evidence about her writing and team skills.
Often, working on system requirements will reveal shortcomings you can address.
This is great!
Seems like we have the first thing down. The people skills.
What about showing our job skills?
We want to show what we can do. Things like:
Course grades in our majors
Internships
Things we've made
I'm an IS major, so I want to include IS projects I've done, including the systems I make in this course. I'm going to leave them on the server, and link to them from my eMe. Recruiters can use working systems that I've built.
No matter what your major, think about keeping a system you make in this course, and linking it to your eMe. Web skills are useful in every field. If you're a marketing major, it's impressive if you can say, "Oh, and you can go to this URL, and try out a system I made for trade shows. If you like, you can try it now, on your iPad."
Seems like the technical skills would depend on your major, and what job you want.
I'm pretty sure I want to work in auditing. That uses statistics, so my grades in stats would help.
Maybe I would put one of my projects on the eMe. The Excel spreadsheet for it.
Build a portfolio of your work. Put the best of it on your eMe. It's good evidence of your skills.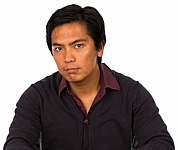 What about the last one, you-as-a-person?
I don't know what that even means.
Well, there's work ethic.
Ability to work unsupervised.
Internal motivation, or maybe curiosity. Georgina, you learned that geeky thing, with the snake, just because you thought it was cool.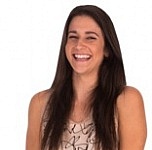 Oh, you mean Python. It's a programming language.
Hey! I just remembered something from a psychology class.
There's the Big Five model of personality. Five aspects of personality. Let me check on the Web…
Here it is. They're:
Extraversion
Agreeableness
Openness
Conscientiousness
Neuroticism
The last one is, like, how nervous or confident you are. What you do when things to wrong.
Like bugs in your programs. You have to learn not to panic, and how to find the problem.
Maybe we have examples. Georgina's snake thing shows she's conscientious.
Python has nothing to do with snakes! It's a programming language. (Sigh)
I have a recommendation letter, saying how I can work with different kinds of people. That would be openness, right?
Yes, that sounds right.
eMe owner's requirements
You know, we've pretty much worked out the site's requirements already.
There's only one thing missing. What I want from a job.
I don't know what that is yet, for sure, anyway. I want to work together with people, not against them. I don't like it when things are cut-throat.
I don't want to travel a lot, either. I want to stay around here, with my family.
That's good to think about.
I like programming, but I don't want to sit in a cubicle by myself all day. I like to work with people, too.
Should we put that on our eMe?
Yes, you should. Recruiters want to know whether you'll be a good fit for the company.
Remember to have some flexibility, though. Adela, if you were transferred overseas for a year, before coming home, that could be a Good Thing.
By the way, you don't have to get everything right the first time. As you learn more about jobs, and about yourself, you can change your eMe.
Information systems always change. Your eMe is no exception.
Exercise: eMe requirements
Do a requirements analysis for your eMe. List things recruiters want. Include at least the three things that the team talked about.
Make the list specific to yourself. For example, list job skills for the jobs you want.
List your evidence for those things. You might not have evidence yet. Things you don't have evidence for can become to-dos. For example, taking auditing courses, data analytics courses, or working on outside projects.
Make a page on your eMe with this information. Submit the URL of the page (not just the URL of the home page).
(If you were logged in as a student, you could submit an exercise solution, and get some feedback.)
Summary
The team listed two stakeholders: the eMe's owner, and recruiters. There could be more, but the team decided not to include them for now.
Recruiters want to know about:
Working with other people
Specific work skills
You as a person
If there are things that employers are looking for, that you don't have, you can work on changing the situation.