Let's check in with the team.
Hey, guys!
How should the Adopt-a-Dog site look?
Friendly, happy. Like dogs.
But not childish. You know, all bright colors and googly eyes.
Hmm, I see what you mean.
OK, happy, friendly, but not childish.
So how do you do that?
Photos will be important. Happy dogs, playing with people.
From a marketing point of view, photos of dogs with people are better than photos of dogs alone. Dogs-with-people show the benefits of having a dog.
The veterinary page might be different. Maybe a dog getting a checkup would be good there.
Good point. The donation page could show a sad dog.
Sometimes sites have more than one look-and-feel, depending on what part of the site you visit.
OK, so happy dog photos, except on the veterinary and donation pages. That make sense to everyone?
Good teamwork. Summarize, and ask for closure.
Language should be relaxed, comfortable. OK?
(Nods all around.)
How about the theme? I'm not artist.
Me neither. When in doubt, use Bootstrap?
Sounds good to me.
The team installed Bootstrap from
https://www.drupal.org/project/bootstrap
. They chose the United look, in the advanced settings.
Wait a minute. We can't use the logo that comes with Bootstrap.
Oh, yeah. And we can't use the shortcut icon, either. That's the thing in the browser tab.
It's also called a favicon.
Adopt-a-Dog doesn't have a logo. Hmm…
Any ideas, Ruben?
I had the same situation myself, a few years ago, with a site about dogs. I had to make a logo, too, and I
suck
at art.
I found a drawing of a dog silhouette, Like one on Pixabay. It's not the same one, but close.
I took just the head, and made it white, with a transparent background. Sized it, and it worked OK.
Not the best art, but it got the job done.
Here, I'll email you the file.
(Typey typey, clicky, clicky.)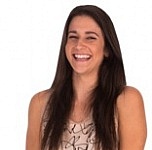 Thanks! I'll mess with it, to fit our site. Make a version for the shortcut icon, too.
Here's the team's look-and-feel model:
Descriptors
Happy, friendly, avoid childish
Exceptions
Veterinary page – dogs need healing
Donations – sad dogs
Implementation notes
Many photos, emphasize dogs with people
Bootstrap theme, unless we find an expert in Web look-and-feel.
Choose one of the variants that come with the theme.
Create logo and shortcut (favicon)
So, we have a page hierarchy, and look-and-feel decisions. Time to make the site.